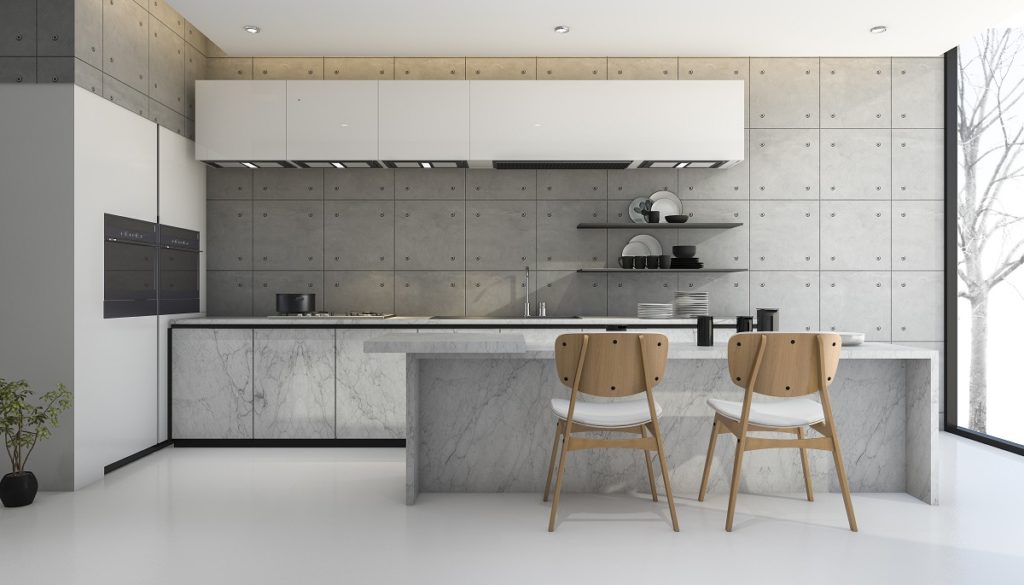 You should think carefully about what you want from your dream kitchen, what characteristics are important to you – and what you can bring to this relationship. Answer the following eight questions and you'll already have clearer ideas…
May 17, 2021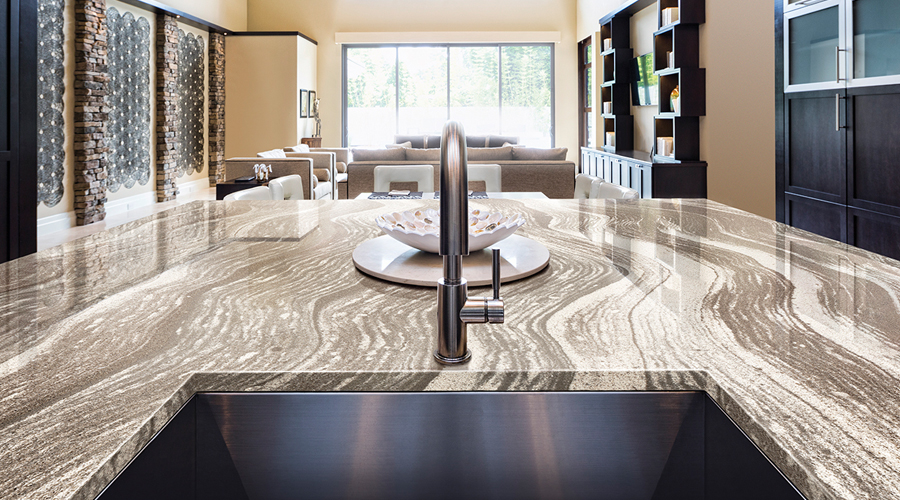 I want to use quartz for my new kitchen and bathroom countertops. However, is Quartz Countertop fashionable and will look old-fashioned quickly?
June 7, 2021
The natural aesthetics and sheer beauty of Granite can be enjoyed from the floor to the ceiling in a bathroom. A few great examples are Granite tub surrounds, Granite shower enclosures, and Granite vanity tops.
Anyone who wants to buy a new kitchen will sooner or later ask themselves what material the kitchen countertop should be made of. Precious natural stone or easy-care quartz countertops or inexpensive laminate? The choice is large! Each material has different properties and very individual advantages and disadvantages, which must be carefully weighed against each other. When choosing a kitchen countertop, the following four criteria should be considered above all:
Scratch resistance
Durability
Impact resistance
Heat resistance
UV resistance
Food fastness
Easy care
Appearance and feel
Cost
Quartz countertops: Easy to maintain. Individual. Robust.
Engineered stone countertops or quartz countertops combine the visual advantages of natural stone with maximum durability. To produce a quartz countertop, the natural stone quartz is first ground. Then the ground components are compressed under high pressure with a binder such as polyester resin. Depending on how the countertop is to look later, various color pigments or glass chips can be added. These create a very special, individual look. One is much freer in the design than with pure natural stone countertops and can freely determine almost any structure, color and grain. The quartz countertops consist of up to 93 percent natural quartz. They are extremely hard and resistant, even without additional impregnation. Quartz countertops are largely scratch and cut resistant, but should be protected against heat. An oven mitt or a trivet under the hot pot is sufficient to prevent discoloration and thermal shock.
Natural stone countertop: durable. Noble. Great feel.
Natural stone countertops are very durable and heat resistant. They are stylish, timeless and available in many different colors and shades. A natural stone countertop has a great feel and is guaranteed to match any style of decor. However, it does require a little bit of maintenance. Immediately after installation, the natural stone countertop must be impregnated with a solution containing silicone. This seals the surface and liquids and grease can no longer penetrate and leave unsightly stains. The treatment should be repeated at regular intervals, about once a year.
Laminate countertop: changeable. Easy to clean. Inexpensive.
Plastic countertops such as laminate or laminate countertops are made of coated pressboard wood. A decorative layer is glued onto the pressed chipboard layer. Plastic countertops are available in many different decors. There are deceptively real wood imitations, concrete, granite countertop or stone decors as well as single and multi-colored variants. Those who like it particularly eye-catching can design a laminate or laminate countertop with a comic or panoramic image. Plastic surfaces cushion impacts relatively softly and are gentle on delicate tableware. Laminate countertops are particularly inexpensive and very easy to clean. However, sharp knives can easily and irreparably damage the surface.
Premium Granite
countertops
kitchen
wood