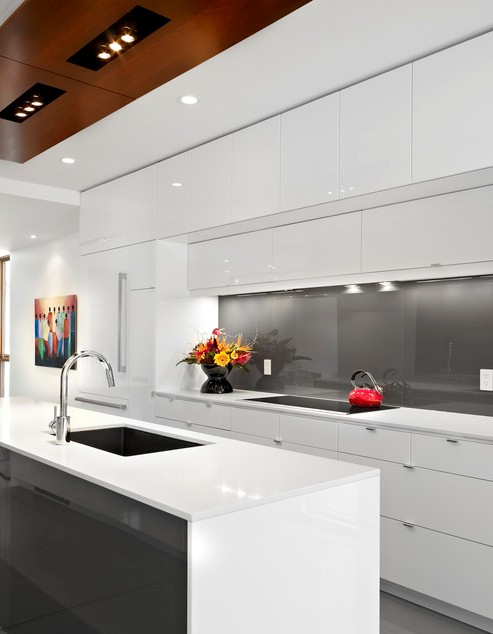 How to choose the best quartz fabricator?
February 8, 2018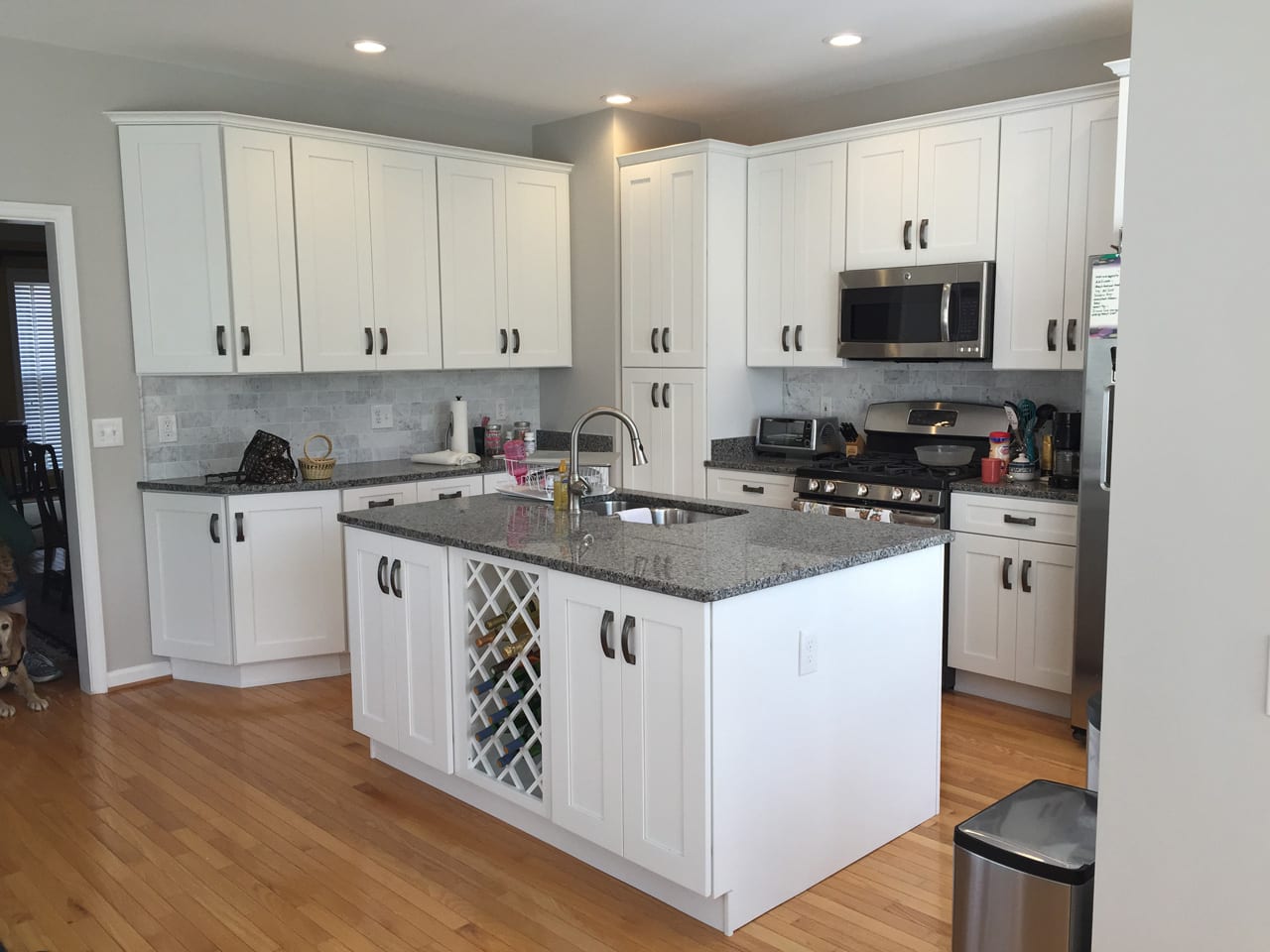 Why to choose granite for kitchen countertop?
February 22, 2018
Caesarstone is an engineered stone that is made up of 93% quartz and the other 7% consists of high-quality polymer resins and pigments which are compressed under strong vibration, vacuum and pressure that results in the formation of dense impervious slabs. CaesarStone countertops in Virginia
Characteristics of caesarstone:
As compared to granite and marble, it has a greater flexural strength and is also impact resistant. This stone is formed after undergoing a high-standard manufacturing process which makes it more advantageous than the 100%natural stones.
Its appearance and feel are similar to natural stone but it needs no or very little maintenance, unlike the natural ones. This is because it doesn't need resealing due to its inherently impervious nature.
Caesarstone surface is resistant to scratches, breaks, blemishes, temperature upto 150°C.
Its rating on the standard Moh's Hardness Scale is 7.0. This scale measures the ability of materials to resist scratches. Harder than this are only sapphire, topaz and diamond with a rating of 10.0.
The high standards that are met to manufacture it, leads to a consistent color throughout the surface.
It is very durable, that makes it fit for many purposes through its availability in varying thickness that can decrease the weight or the number of seams. Its durability makes it last for decades that makes the decision of investing worth it.
It has a wide range of applications in home interiors because it can be customized easily. Despite this, it is well-known for is simple fabrication and smoother installation process
There is a wide range of color options available for the buyers which have the characteristic to impart uniqueness in style, on being installed.
Since the Caesarstone is manufactured using innovative techniques, they provide a good choice from the sanitary point of view because of its mildew and germ resistant characteristics.
Caesarstone countertops in Virginia are the best choice, because of its capability to provide diverse looks to the kitchen like a traditional or contemporary look that can be customised with different design options available at https://discovergranite.com.
It bears the capability to make the kitchen more appealing from an aesthetic point of view through its no or minimum maintenance.
Reasons to go for caesarstone countertops:
Cost-effectiveness:
Caesarstone countertops have a great strength that makes it cost-effective since it lasts for years together without getting damaged. Once installed, no needs no more investment.
No re-sealing:
It doesn't need resealing to increase its longevity. Also, one need not worry about spills as it has an impervious surface. Any kind of spills can be wiped off without the fear of causing marks on it.
caesarstone comes with a unique style. It bears the versatility to compliment various styles of decor like the elaborate conventional décor to the sleek and sophisticated modern décor.
It is resistant to heat and impacts that would cause other stones to break and create cracks. This makes caesarStone countertops in Virginia more popular, as people can use their chef skills without worrying about any damage to the countertops.
It comes with a wide range of color options that can provide a rich look to the kitchen.
Discover Granite and Marble provides as many as 60 color options which entice customers to prefer caesarstone countertops in Virginia.
Since they are repellant to a kind of defects unlike other natural stones, they come with a lifetime warranty that is applicable to the product as well as its installation.
This makes Discover Granite and Marble one of the best destinations for the people to opt for caesarstone countertops in Virginia.
Though the caesarstone countertops are strong and durable, people should try not to be harsh on them. One needs to use trivets for placing hot appliances that have a temperature more than 300 Fahrenheit(150°C ), use non-abrasive cleaners to clean the surface. These small steps would maintain the look of the caesarstone countertops for years together, without getting dull.
Discover Granite and Marble is committed to providing outstanding services to its customers through its quality products and creative designs. This has maintained customer loyalty and fetched more customers to buy caesarStone countertops in Virginia from it.