Classification Of Natural Stone İnto Three Categories According To Their Age And The Way They Were Created
January 6, 2020

Engineered Stone Countertops Also Score Points With Regard To Other Important Decision Factors Such As Ease Of Cleaning, Maintenance And Hygiene.
January 20, 2020
The natural aesthetics and sheer beauty of Granite can be enjoyed from the floor to the ceiling in a bathroom. A few great examples are Granite tub surrounds, Granite shower enclosures, and Granite vanity tops.
Natural stone: granite, marble

For countertops made of natural stone you can choose between granite, marble and slate - stones that look noble and offer an individual surface pattern and a wide range of colors, but which also have their price. A big advantage: natural stone is insensitive to heat, cuts and scratches and even water usually cannot harm it. Especially robust: Granite. It can withstand temperatures of up to 600 degrees and is particularly resistant to stains and scratches. The smooth surface of the stone is also very easy to clean.

Marble is slightly softer, making it more sensitive to scratches and other damage and also more vulnerable to stains, as it absorbs liquid more easily and is also more acid-sensitive than granite.

When choosing a decor, you should bear in mind that natural stone in black and grey can be very cool and can appear very dominant, especially in small kitchens and with thick countertops. Finely patterned granite countertops with many colors, on the other hand, quickly cause restlessness.

Not yet so well known, but more and more on the rise for kitchen countertops in natural stone: K-Proof. This is an impregnation process first presented at the "Living Kitchen" trade fair in Cologne in 2017 and developed especially for quartzite. The advantage over other kitchen countertops made of natural stone: countertops treated with K-Proof only have to be impregnated once, so it is claimed, and never again after this - high heat resistance, impact and scratch resistance as well as easy cleaning and particularly stain-repellent properties against foodstuffs such as oil, wine, vinegar and coffee included. In addition, countertops finished with K-Proof are not considered to be quite as dominant in design and score points with their calm and light structure.

Protection and care: All natural stones are sensitive to acids and therefore quickly get stains from fruit, for example. For this reason, acid-free cleaners should also be used to clean the surface - special cleaning agents for natural stone are best. Natural stones absorb liquids quickly, so oil and water stains should be removed quickly. If you want to protect yourself against stains, you can impregnate the slab with a natural stone care product.


Quartz composites

Quartz composites such as Zodiaq or Silestone consist of 93 percent quartz, which is supplemented by color and decorative materials such as glass or pieces of mirror and joined together with acrylic resin to form panels. Quartz composites can be produced in many different decors. Due to the high quartz content, the material is very scratch-resistant, so that knives on the countertop normally cannot cause any damage. Since quartz composites are not porous, liquids and microorganisms cannot get into the countertop - very advantageous for kitchen hygiene. Although the material is heat-resistant, you should not place hot cookware directly on the countertop, as very high temperatures can cause irreparable damage to the surface.

Protection and care: In contrast to natural stone, no impregnating agents should be applied to quartz composite countertops, as these remain on the surface and form stains there. Never use aggressive agents such as drain or oven cleaners for cleaning. Hydrofluoric acid, caustic soda or paint removers are also harmful to the material - just like alkaline cleaning agents with a pH value higher than ten.

Blog By Heiko Spilker, Theresa Huth: schoener-wohnen.de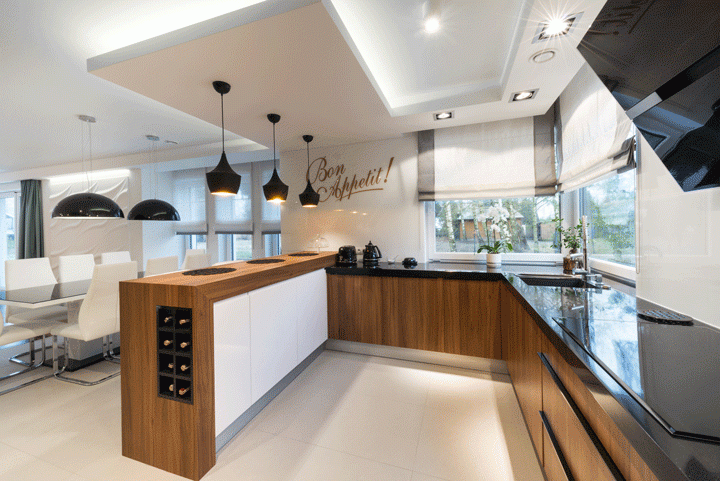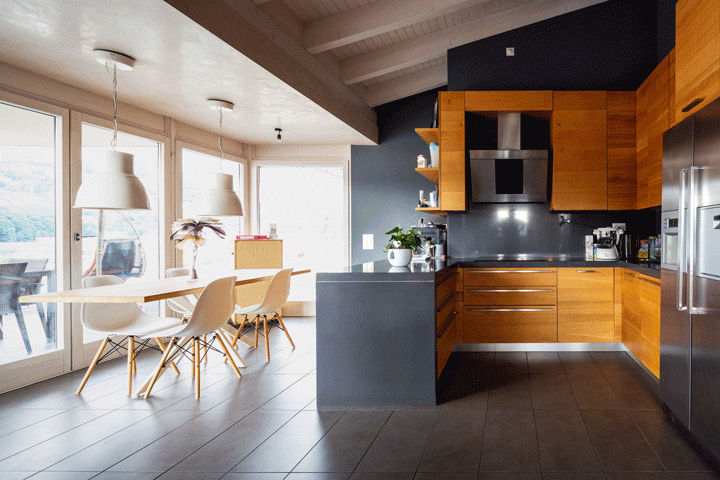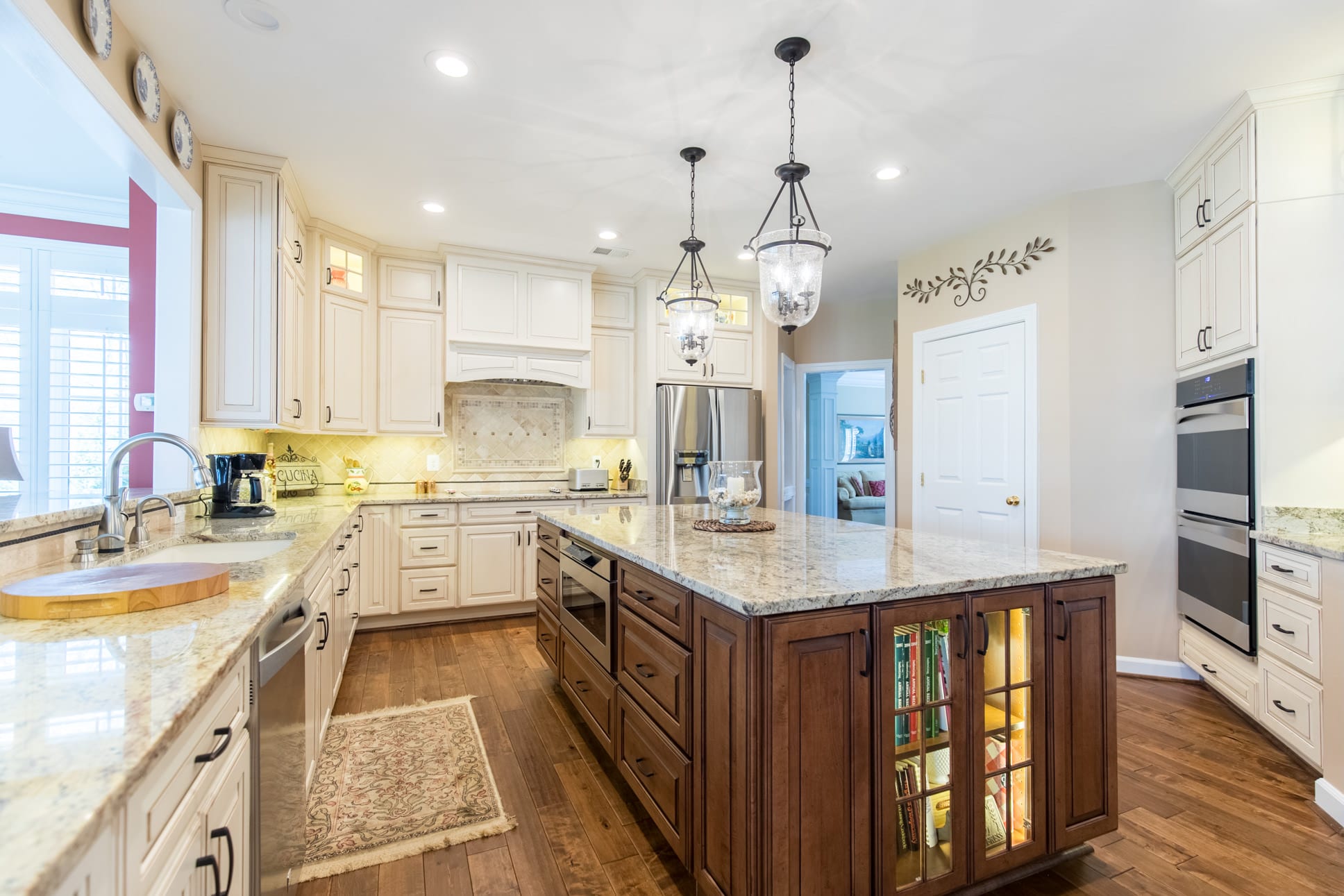 ---