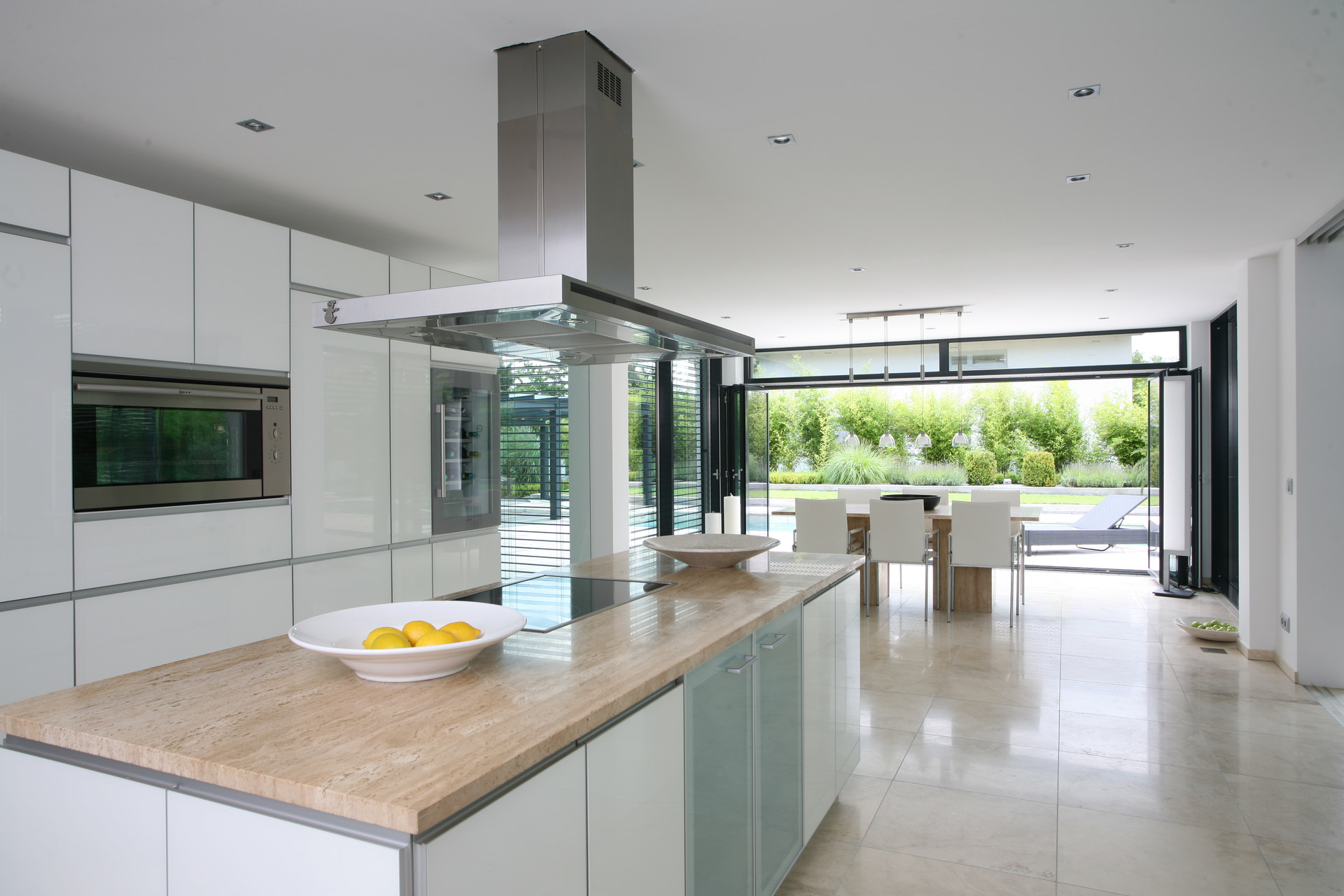 Especially in the kitchen cleanliness is an important aspect! Due to the daily contact with food, hygiene is very important! Granite countertops are easy and sustainable to clean and also have excellent heat resistance.
April 26, 2021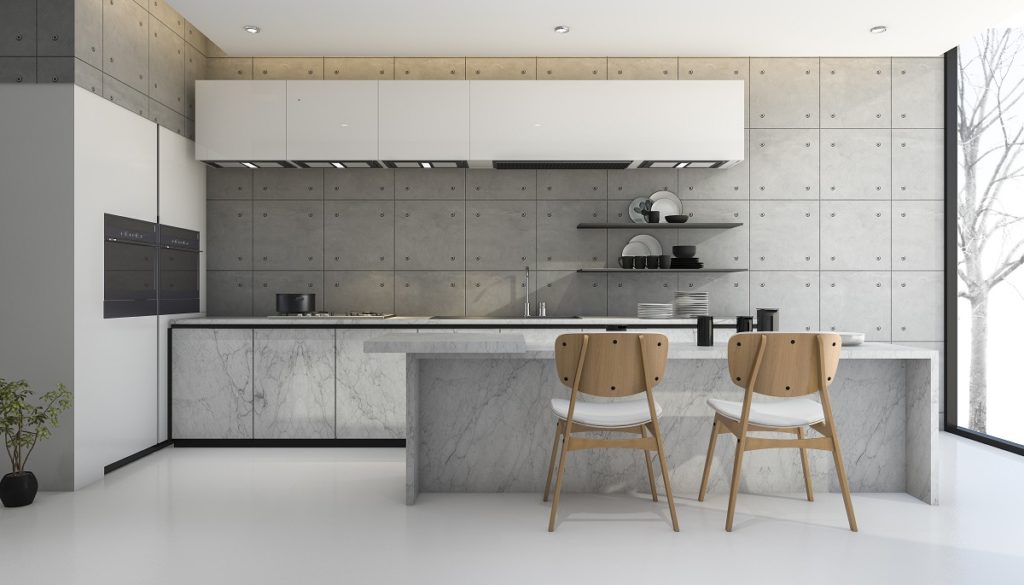 You should think carefully about what you want from your dream kitchen, what characteristics are important to you – and what you can bring to this relationship. Answer the following eight questions and you'll already have clearer ideas…
May 17, 2021
The natural aesthetics and sheer beauty of Granite can be enjoyed from the floor to the ceiling in a bathroom. A few great examples are Granite tub surrounds, Granite shower enclosures, and Granite vanity tops.
After diamond, quartz is one of the hardest basic materials. This has not escaped the attention of the countertops industry, which has landed a very clever coup with the production of quartz composite: 93% natural quartz is mixed with resin binders, dyes and glass pieces and thus combined to form compact slabs ideal for kitchen surfaces. Although this refined stone is no longer a purely natural product, it scores points for its supernatural hardness and cut resistance.
Typical quartz countertop representatives, such as Zodiaq or Silestone, are also non-porous and therefore can not crumble away. Their surface is closed, so does not need to be impregnated, but for this very reason is available only polished - in glossy or matte appearance.
However, quartz countertop has to give in on one point: It is only conditionally heat-resistant. Don't put too hot pots on the quartz countertop and let the coasters do their job. In terms of color choice, however, it makes up for lost ground: Because of the individual composition, you can choose between dazzling elements and flawless color structures - like flawless white. And even if man has had a little help here, quartz composite comes incomparably close to the natural look of countertops made of natural stone.
Advantages
- Cut and scratch resistant
- Durable
- Insensitive to moisture
- Wide range of colors
- Water repellent
- Insensitive to oil and acids
- Very hygienic
- Easy to clean
- Thicknesses available from 12mm
Disadvantages
- Highly expensive
- Only conditionally heat resistant
- Only polished available
- Not a pure natural product
- Clinks when putting down glasses (hardness)
Quartz countertop or solid surface?
Corian (solid surface material) and Silestone (quartz composite) are two of the most popular materials for countertops at the moment. But what is the difference between the two materials and which one is suitable for your kitchen? Silestone can be classified as more "natural" than Corian, as the percentage of natural components is much higher. On the other hand, Corian is not porous. This means that no liquids are absorbed and therefore stains and discoloration have no chance.
Silestone, Dekton and granite countertop comparison
Dekton is a highly sophisticated combination of glass, ceramics and quartz. The material is made from the raw materials that are also used for the production of glass, porcelain and quartz surfaces. Basically, quartz composite and dekton are so-called artificial stones, while granite countertops are made of natural stone.
Our tips
Be careful hot!
Exposure to high heat above 150° could cause the acrylic binder in the quartz composite to discolor. A pot of boiling water can quickly reach 300°! Therefore, never place pots directly on your quartz composite countertop.
Protect your knives
Quartz is harder than metal, so it's all the more tempting to cut directly on the slab. Once or twice, no problem - but it shouldn't become routine. So you don't have to resharpen your tools day after day, the good old cutting board comes in handy here again. Your knives will thank you for it.
Premium Granite
countertops
kitchen
wood