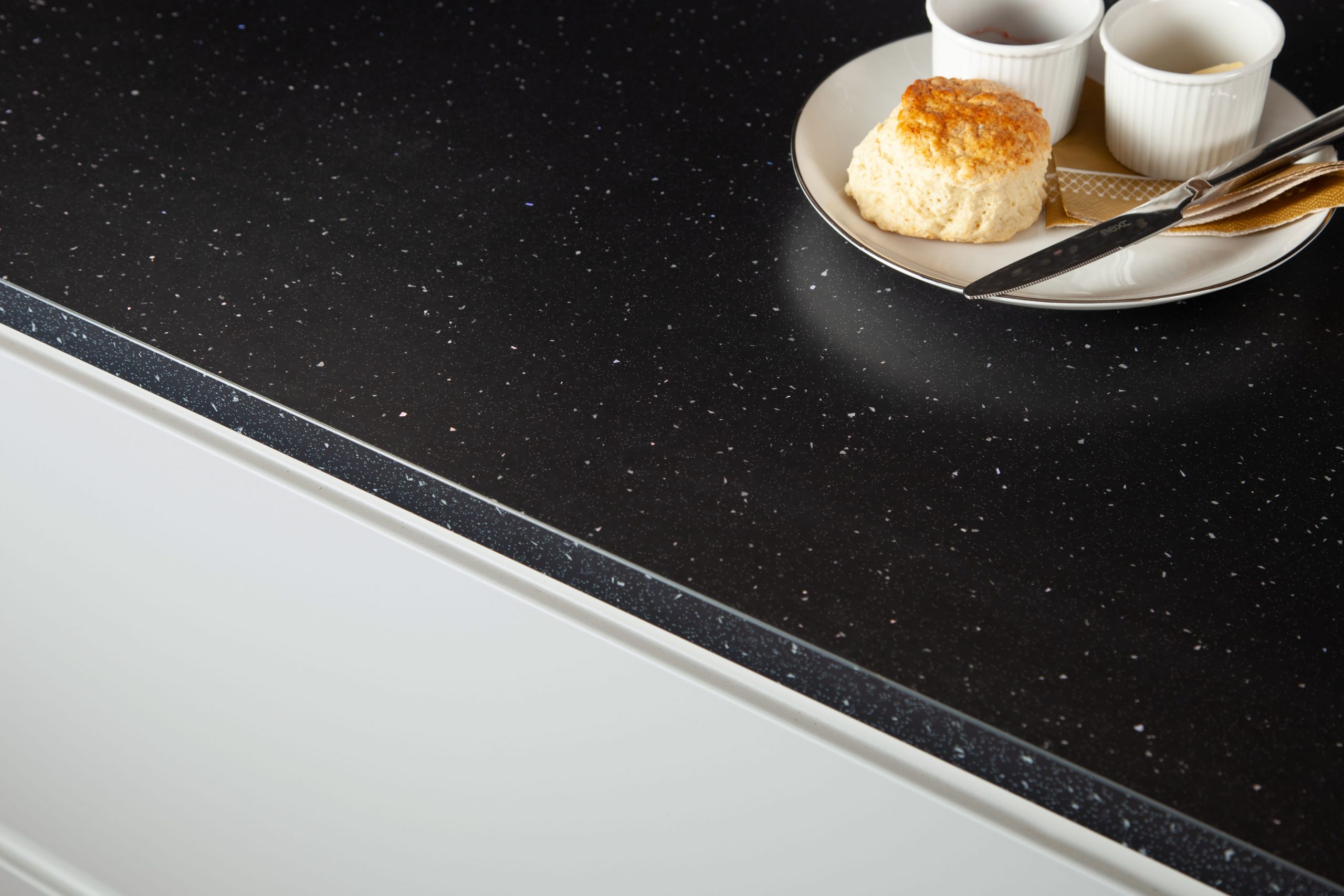 Kitchen countertops come in many materials – which one you choose depends on your requirements and your taste. This guide gives you an overview of the most common materials like granite.
October 27, 2021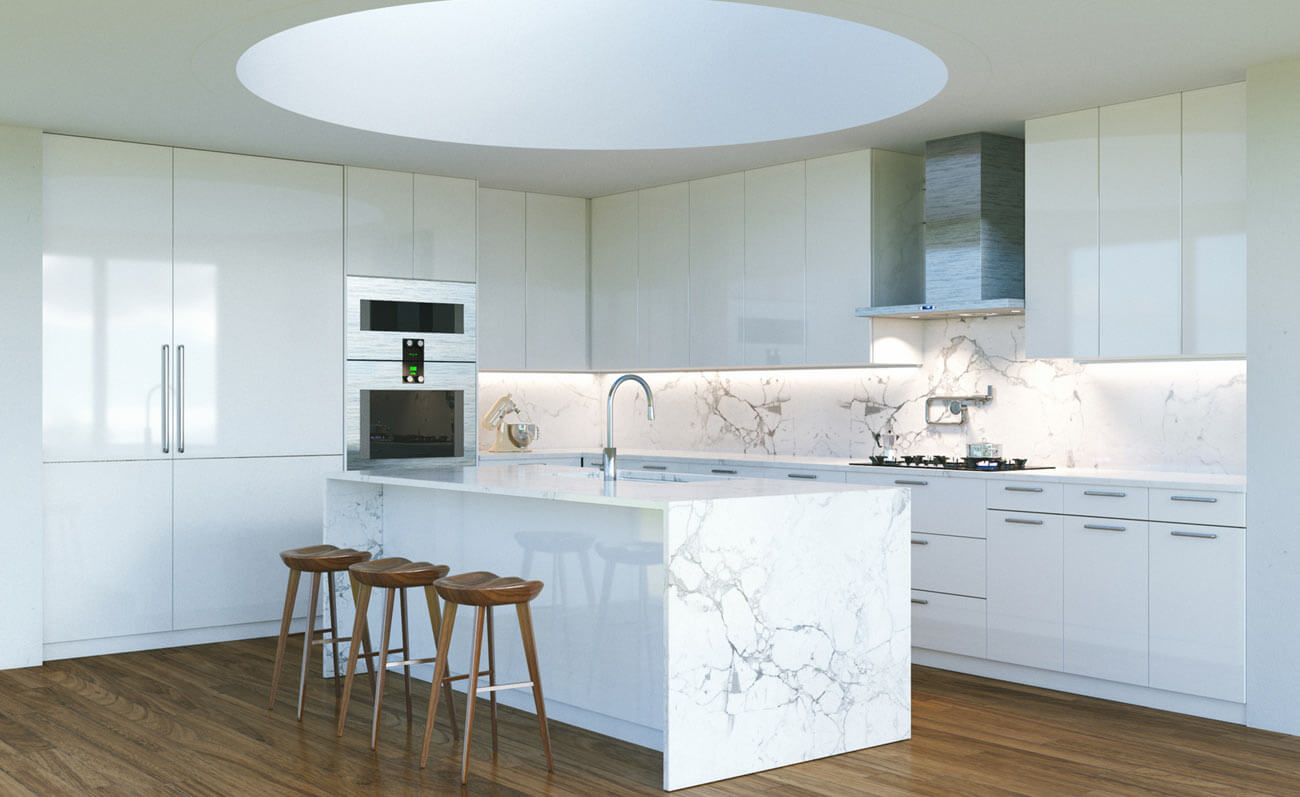 Why most of home owners go with Quartz for Kitchen Countertop ?
November 24, 2021
Country Kitchens
Country kitchens impress with their warm and cozy appearance. Natural materials such as wood and stone, warm colors, and playful decorative elements give this kitchen style its special touch.
In the traditional sense, the kitchen in the country house is an open kitchen-living room with a large dining table that serves as a meeting place for family and friends. Kitchens in country house design, therefore, develop their homely charm above all in larger rooms.
In smaller rooms, country kitchens in the English or Scandinavian style are popular. Decorative elements should be used sparingly here so that the kitchen does not look too cluttered.
The fronts of country kitchens are often kept in light and natural colors and wood tones. Classic styles are available in white, cream, magnolia, or wood, among other colors. Modern country kitchens are also available in other colors such as light green, dark blue, gray, or black.
The fronts of the furniture are often available in a matt finish. You rarely find high-gloss fronts there. Frame fronts or fronts with a cassette look are also very popular.
Other typical details are cornices or moldings on the wall units, shelves or cupboards with glass doors, top cupboards, free-standing kitchen buffets, and decorative elements made of brass or copper.
The matching cabinet handles round off the style. Depending on your taste, the handles are kept simple or deliberately set accents.
Wooden worktops bring additional warmth into your kitchen. Modern country kitchens often also have worktops made of natural stone or natural stone look.
With the right mixer, you can optimize the look of the country house kitchen. Classic fittings are usually made of brass or copper. Modern variants convince with their simple style.
Country kitchen in white

Country kitchens are available in many different designs and colors. Often these kitchens have cabinet fronts in white.
White country kitchens look friendly and bright. They impress with their timeless, neutral look. The white fronts of the kitchen cabinets give the cozy look of the kitchen an elegant effect. They are particularly suitable for small or dark rooms, as they make them appear larger and brighter.
Create contrasts by combining the white kitchen front with colored elements such as home textiles or accessories. Warm colors that radiate coziness and underline the style of your kitchen are well suited for this. Or combine, for example, blue furniture with the white kitchen front. This is how you give the kitchen a fresh, maritime touch.
Modern country kitchen
They are often associated with ornate elements and playful designs. Manufacturers have further developed this style, so thas are now also available in a modern style.
Modern country kitchens convince through the combination of a cozy atmosphere, contemporary materials, and high-quality electrical appliances. The modern country kitchen looks clear and cool compared to the classic variant. The furniture usually has no playful fronts or ornate details.
The design of the modern country kitchen is often done in light, neutral white, gray or pastel tones. Strong colors such as black are also popular designs.
Handles and elements are straight and often made of stainless steel. Handleless fronts can also be found in modern country-style kitchens.
The modern kitchens in Scandinavian style are popular. This variant likes to use neutral white and gray tones. The panel fronts of the furniture are usually kept straightforward and minimalist.
Country kitchen with kitchen island
Country kitchens with a kitchen or cooking island combine a cozy look with high functionality. In addition to the cozy, homely atmosphere, you benefit from plenty of storage space and a generous work surface.
In addition, cooking islands shorten the way to work when cooking. All areas of your kitchen can be reached quickly here, some with just a turn of the body. Cooking with several people is also possible in this spacious kitchen variant.
Country kitchens with cooking islands or kitchen islands are ideal for larger eat-in kitchens. The island creates structure and provides a visual separation of the living area and kitchen.
Which worktop is suitable for the country kitchen?
Natural materials such as wood and natural stone are particularly suitable as worktops for country kitchens. As an alternative to natural materials, there are inexpensive and easy-care replicas such as laminate or mineral material and quartz composite.
Wooden worktops radiate warmth and comfort and perfectly underline the character of the country kitchen.
Countertops made of natural stone are also very popular in country-style kitchens. Materials such as granite, marble, slate, or limestone are used here.
Laminate or laminate countertops are inexpensive and come in many different designs. This makes it easy to find the right worktop for every style and taste.
As a replacement for a natural stone plate, worktops made of mineral material or quartz composite, so-called artificial stones, are often used. These materials have the hardness of real stone, they are easy to care for and available in different colors.
We would also be happy to provide you with further information about our products and our current prices !!!
Schedule A Free Apppointment  & Ask For A Quote
Discover Granite and Marble believes in the importance of clients handpicking stone for their personal projects, which is why we offer showrooms and warehouse located at 9067 Jerrys Circle Manassas VA 20110.
For further information on kitchen countertops  or to add granite, marble or quartz countertops to your kitchen, call
Discover Granite and Marble
. You can also make a free appointment to get service in: Manassas, Fairfax Station, Clifton, Haymarket, Bristow, Gainesville, Wellington, Bull Run, Nokesville, Dale City, Dumfries, Woodbridge, Charlottesville, Warrenton, Stafford, Culpeper
Discover Granite and Marble is the best Quartz Granite Marble Countertop fabricator in Manassas, Virginia. We offer many options to customers to choose the best match for their countertop project  with a contemporary styles and affordable budget. You can use "granite marble countertops", "granite countertop", "Quartz Countertop near me" , "granite vanity top" to inform about countertops selection.