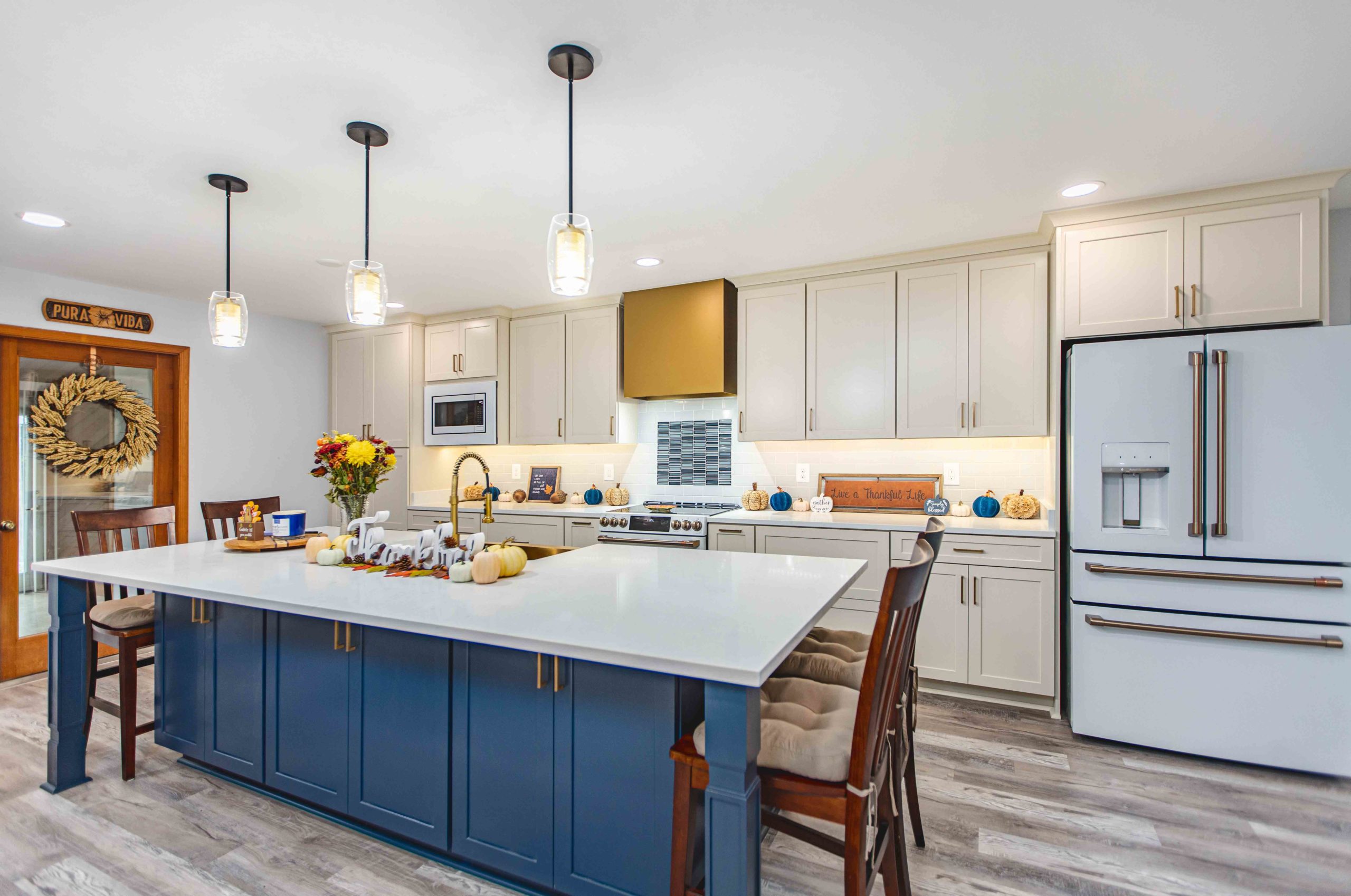 Quartz Countertops Are A Low-Maintenance Option, Perfect For Any Busy Kitchen
March 17, 2022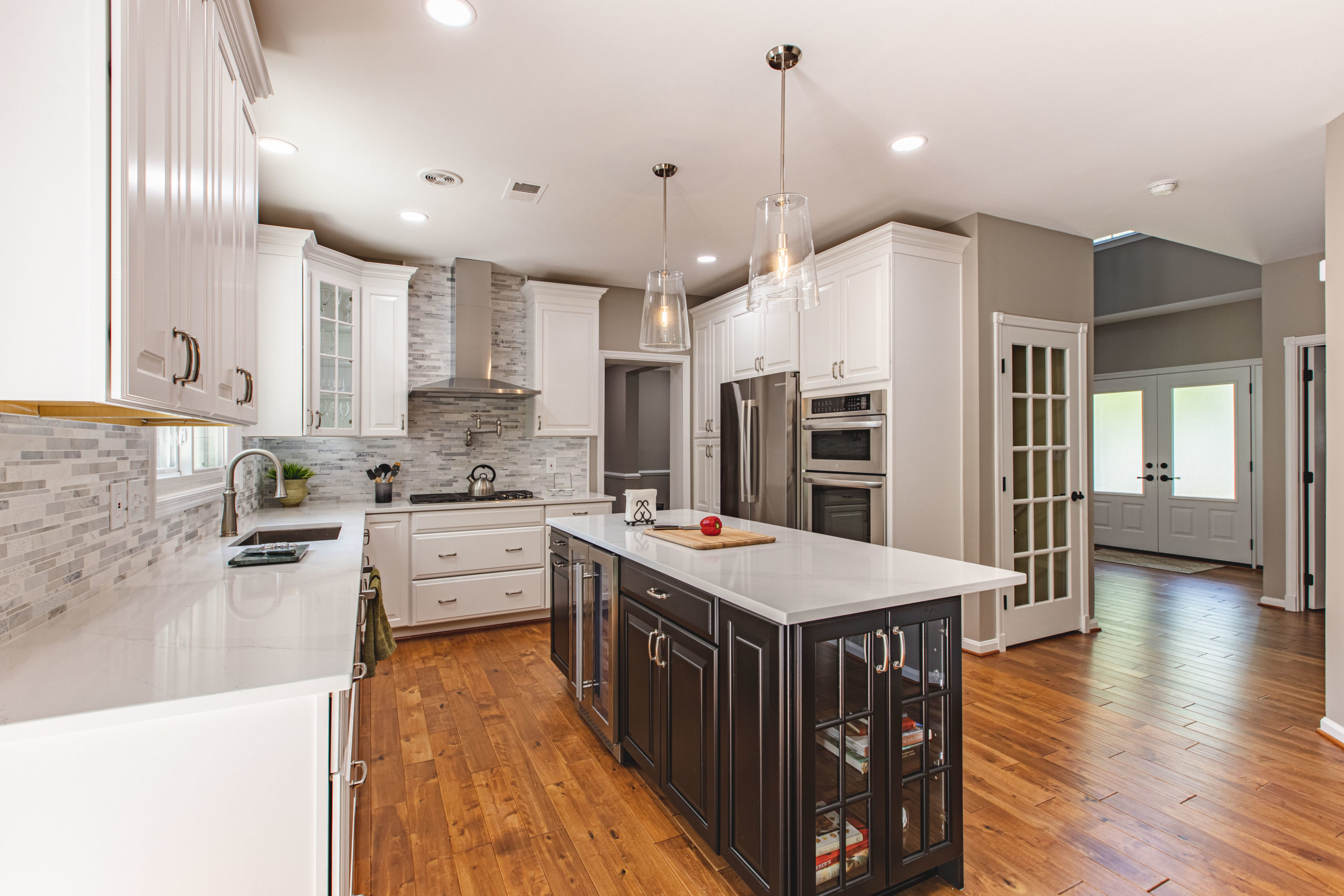 Why do most homeowners often walk on Quartz Countertops?
March 29, 2022
An epicurean's kitchen is equipped with professional appliances, sturdy and easy-to-clean surfaces, and storage for specialty items—a spice collection, a range of pots, pans and utensils. The layout should focus on zones for preparing food, cooking meals, cleaning up and serving. When choosing appliances, the focus is on performance.
Before you begin your kitchen renovation, seriously review how you use your current kitchen and set goals for your remodel. This way, you can stay on track as you make important decisions about countertop and cabinetry and more.
Questions to Ask
What kind of dishes do you prepare?
What special cookware do you own and use often?
What appliances need to be accessible every day? What items do you use infrequently?
What groceries do you always keep on hand?
Do you need space to store wine?
Do you prefer to prep food and clean dishes in the same or different spaces?
How many people cook at one time?
Do you also entertain in the kitchen or do guests sit/mingle somewhere else in the home?
Do you focus on baking, and if so, what special appliances do you require? (Keep in mind, chefs and bakers need different features in a kitchen.)
Features
Double oven. Two is better than one for the gourmet. And one of those ovens should be convection, meaning it has a fan that circulates hot air so food cooks uniformly and efficiently.
Warming drawer. Cost can range from $700 to $2,000. But this heating element will protect the moisture of food and allow the cook to keep food warm until serving. A warming drawer holds food for extended periods of time, avoiding the need to reheat in a microwave (which breaks down the molecular structure of food).
Dishwasher drawer. Gourmets might consider a point-of-use dishwasher placed near a bar sink or entertaining area to manage dirty glassware, while reserving the main dishwasher for pots, pans and dishes.
Convection microwave. Paired with a traditional oven, this microwave can double as your basic reheating unit and an efficient convection oven.
Microwave drawer. An alternative to shelf-mounted microwaves or freestanding units that take up counter space, a microwave drawer is concealed neatly among base cabinets.
Refrigerator. Today, stand-alone units are available in counter-depth configurations so they appear sleek and built-in. French-door style refrigerators are attractive and allow a cook to access what's inside from the left or right while requiring less clearance. Freezer drawers are convenient and ergonomic. The ideal is a separate refrigerator and freezer, but today's units with dual-compressors do the job. (Single-compressor units on mid-grade and economy refrigerators do not keep produce as moist because the compressor must work double-time.)
Easy-clean, sturdy surfaces. Quartz surfaces are man-made, do not require sealing, are less porous than natural stones like granite, and therefore have better stain-resistance and durability. Available in a wide range of designs produced by several large manufacturers, these products are backed by a warranty (while natural stone generally is not).
Task lighting. Under-cabinet lighting and pendants that focus light on specific work spaces illuminates kitchen zones where prepping, cooking and cleanup take place.
Discover Granite is the one stop destination providing quality material and a many of options regarding color and patterns of Marble, Granite and Quartz Countertops. Its excellent services have made it the best natural and engineered stone countertops fabricator in Virginia over 40 years
We would also be happy to provide you with further information about our products and our current prices !!!
Schedule A Free Apppointment  & Ask For A Quote
Discover Granite and Marble believes in the importance of clients handpicking stone for their personal projects, which is why we offer showrooms and warehouse located at 9067 Jerrys Circle Manassas VA 20110.
For further information on kitchen countertops  or to add granite, marble or quartz countertops to your kitchen, call Discover Granite and Marble. You can also make a free appointment to get service in: Manassas, Fairfax Station, Clifton, Haymarket, Bristow, Gainesville, Wellington, Bull Run, Centreville, Nokesville, Dale City, Dumfries, Woodbridge, Charlottesville,Ashburn, Great Falls, Warrenton, Stafford, Culpeper Discover Granite and Marble is the best Quartz Granite Marble Countertop fabricator in Manassas, Virginia. We offer many options to customers to choose the best match for their countertop project  with a contemporary styles and affordable budget. You can use "granite", "granite marble countertops", "Quartz Countertop near me", "granite vanity top" to inform about countertops selection.