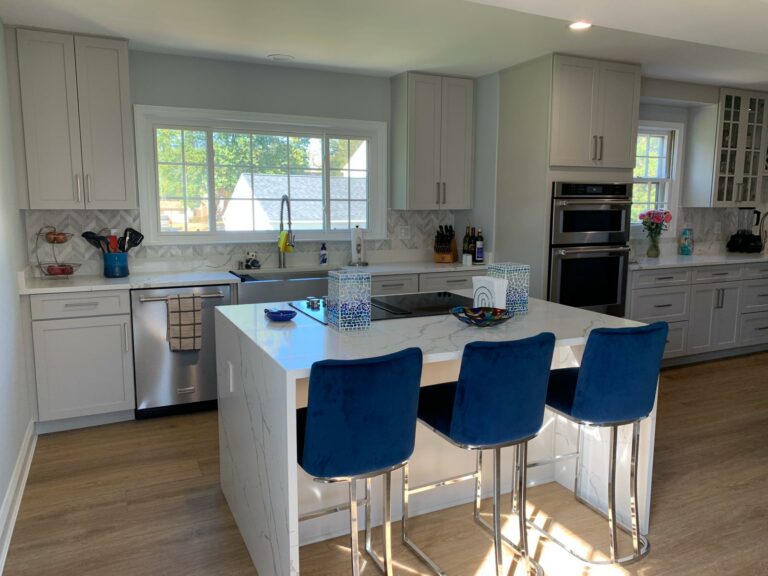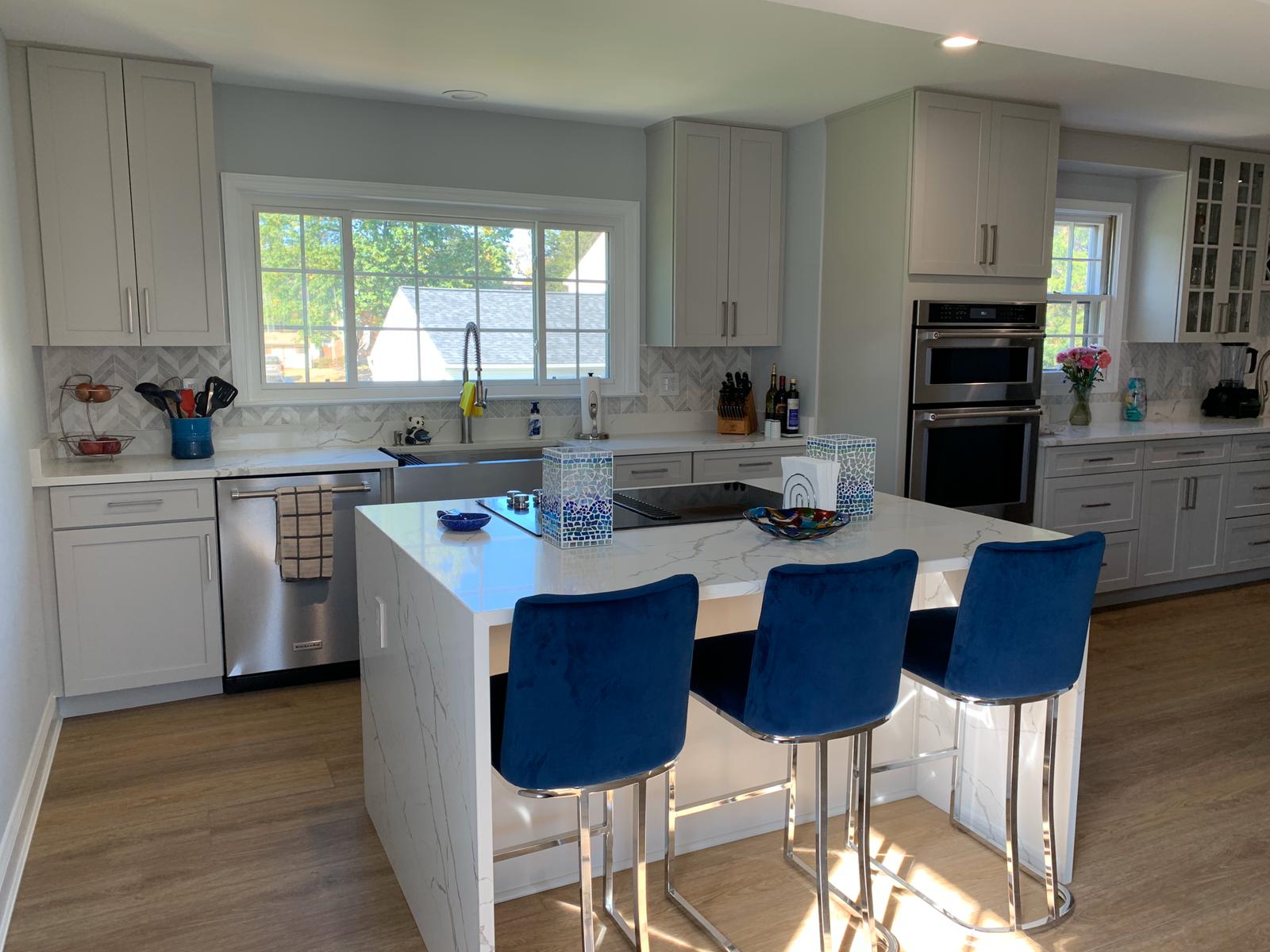 Quartz Countertops Are A Low-Maintenance Option, Perfect For Any Busy Kitchen
December 4, 2019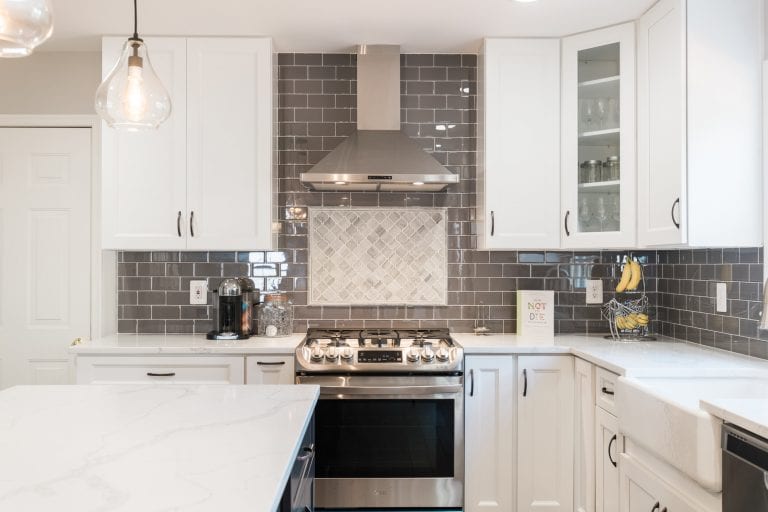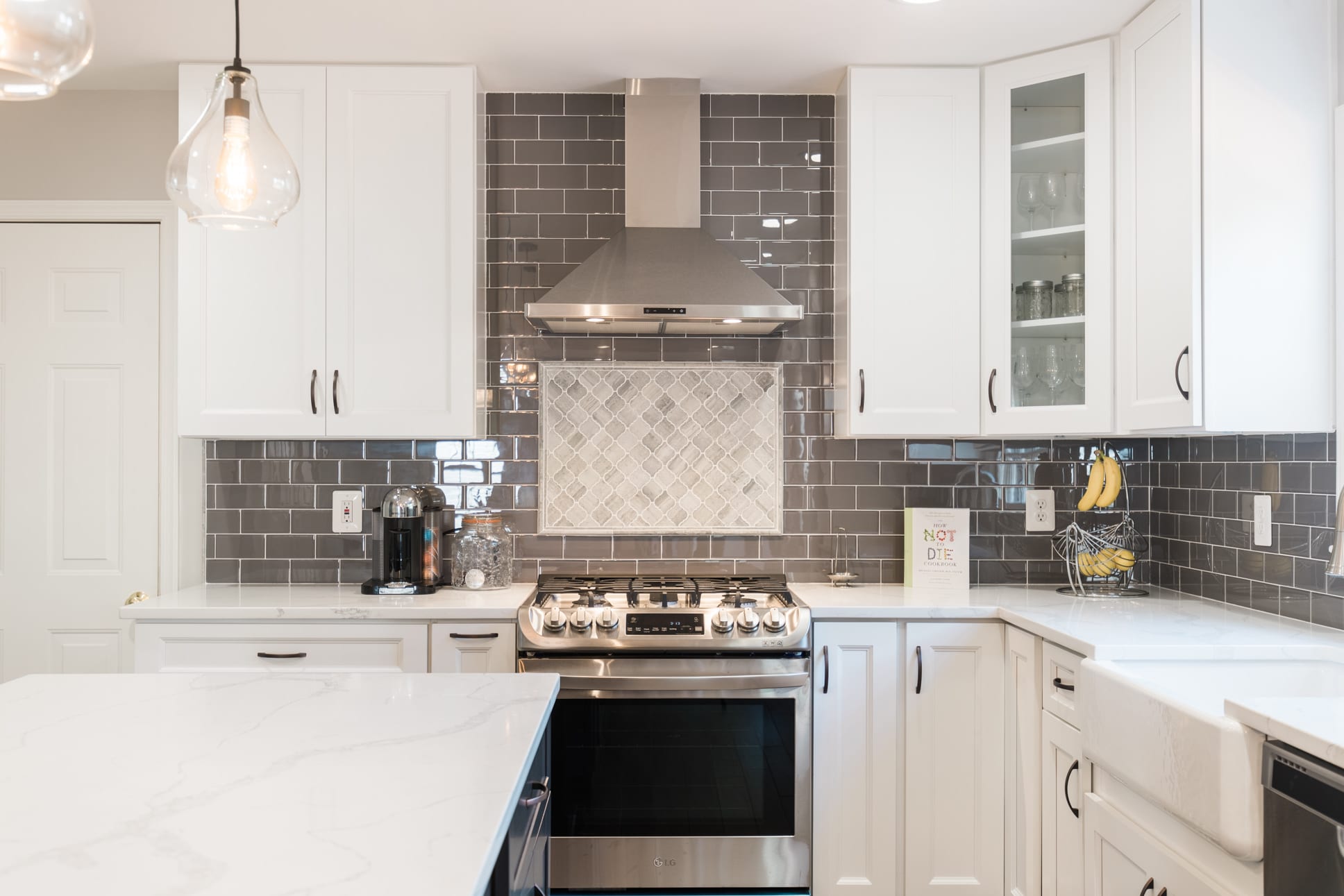 Quartz Countertops Allow For A Variety Of Edging Options, Just Like Natural Stone. Unlike Stone, However, Engineered Quartz Also Offers Other Design Possibilities
December 6, 2019
The natural aesthetics and sheer beauty of Granite can be enjoyed from the floor to the ceiling in a bathroom. A few great examples are Granite tub surrounds, Granite shower enclosures, and Granite vanity tops.
Ever since the invention of Formica in the 1920s, kitchen countertops in America have been simply covered in laminates. During the past decade, though, natural stone surfaces have landed in ever more kitchens: granite, marble, soapstone and even concrete. But now there's a new countertop contender on the design scene: engineered quartz.
Boasting the best qualities of laminate and stone (along with its own special features), quartz began appearing in U.S. homes just a few years ago after gaining popularity in Europe for the past decade. Today, quartz countertops are exploding in popularity, with U.S. sales increasing 60 percent in 2004.
Although some quartz countertops are actually made of quarried slabs of the natural stone, the new engineered material is actually created through a manufacturing process that mixes approximately 95 percent ground natural quartz with 5 percent polymer resins. The result is a super-hard, low-maintenance, natural stone-look countertop available in a dazzling array of colors. And for many of the homeowners choosing quartz, those virtually unlimited color options are what sold them.
"Color was most definitely a huge factor," says Gay Lyons, a college professor in Knoxville, Tenn., who replaced the white laminate countertops in the kitchen of her 1970s rancher with blue quartz. "Our kitchen is part of a large area that includes dining and seating areas, as well as an adjacent sunroom. The countertops needed to coordinate with not only what was in the kitchen, but what was in those other areas as well. The color I chose coordinates perfectly."
Joe Everitt, an independent contractor who has spent the last decade remodeling New York City brownstones and lofts, says that homeowners love the fact that quartz allows color choices never before available in stone. But he says the best features of quartz are actually invisible.
"These countertops are close to indestructible," Joe explains. "They're so durable that most manufacturers offer a warranty, something you won't find with, say, granite. And quartz isn't porous like other stone surfaces, so these countertops are much more sanitary in a home kitchen. You can keep them 99.9 percent bacteria-free." This durability also means that, unlike other types of stone countertops, quartz resists staining or corrosion from cooking oils, liquids and most household cleaning products — so there's no need for periodic resealing of the surface. Quartz can be damaged by excessive heat, however, so homeowners should use trivets or heating pads.